Disney + is gaining ground in the streaming wars, and it's recent release of Hamilton has certainly put it "on top", with a huge spike in membership since the musical's release. There are five major categories on Disney Plus; Disney, Pixar, Marvel, Star Wars and National Geographic. Today, I'm going to focus on Pixar, and choose my top 7 films available to stream on Disney Plus. Let me start by saying that there are no bad Pixar movies – quality is kinda Pixar's thing – so let's pick the best of an already great bunch!
7. Wall-E (2008)
Wall-E is simply a beautiful film. Who knew that a little robot on wheels would capture the hearts of millions? Pixar did. Despite some flaws in the film, mainly in the form of over-the-top fat-shaming of what future human beings will look like in a futuristic world, Wall-E is visually stunning. And, like every Pixar film, Wall-E is pretty emotional.
6. Coco (2017)
When Coco was released in 2017, it brought some much-needed diversity to Pixar's slate of animated films. When America's President was trying to build walls, Pixar chose a Mexican protagonist to tear them down. With an innovative world, a top-quality list of songs, a heart-breaking story, and a central focus around dealing with loss, Coco is a beautiful tear-jerker that anyone who watches it will "remember".
5. Brave (2012)
I'm Scottish, so I'm totally biased when it comes to Brave. At first, I was annoyed at being constantly asked by Americans to say phrases from Brave, but then I saw the film, and didn't mind so much. It made me feel weirdly patriotic. Brave showcases some top Scottish voice talent including Kelly McDonald as Merida, Kevin McKidd as Lord MacGuffin, Robbie Coltrane as Lord Dingwall, Craig Ferguson as Lord Macintosh, and the legendary Billy Connolly as Merida's Father, Fergus. I think Brave is constantly over-looked and under-rated, and while there are some better Pixar films, it definitely deserves a place on the list.
4. Monsters, Inc. (2001)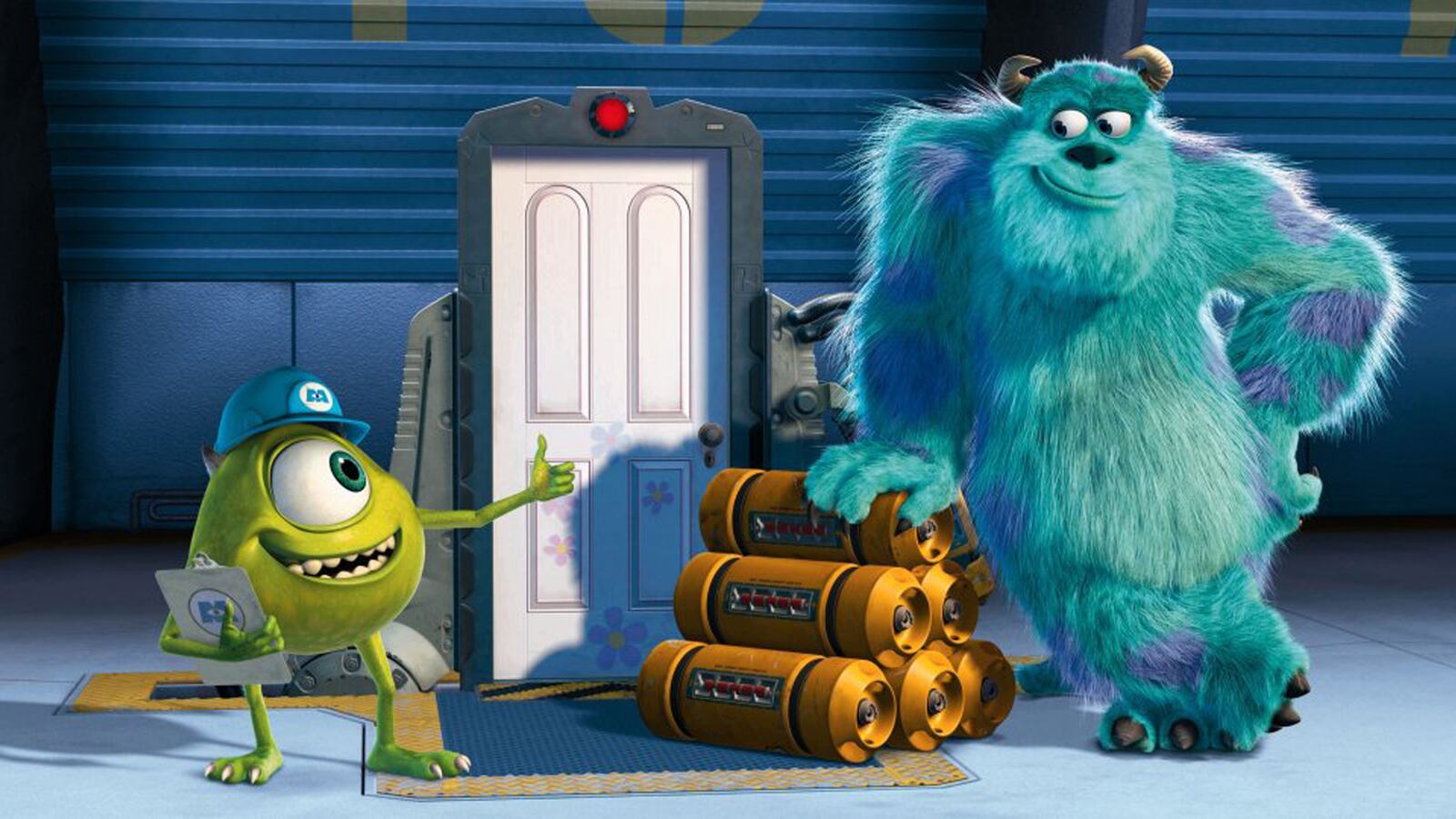 Mike and Sully are far too iconic not to include in the list, and despite the fact that Monsters University is a solid film, the original is better. Pixar are known for their incredible originality, and Monsters, Inc. is no exception. And, like a true Pixar film, it makes you laugh, and it gets you right in the feels.
3. The Incredibles (2004)
The Incredibles is incredible. It's super-funny, gets all the beats of a Superhero movie, and was quite the Superhero film in 2004, when Marvel hadn't quite taken over, and there was a gap of top-notch Superhero films for kids. The Incredibles 2 worked well, as a sequel, but it doesn't quite live up to the original.
2. Finding Nemo (2003)
Finding Nemo is near-perfect. It's wholesome, uplifting, and it's pretty gripping for an animated film. The story is so pure, the characters so well thought-out, and the themes that are woven through include environmentalism and animal welfare are more prevalent than ever, making this film still pretty poignant, too, which is quiet a feat for an animated family film.
1.Toy Story (1995)
Toy Story has to be number one. Toy Story is Pixar, and Pixar wouldn't be the mammoth that it is today without the phenomenal success of Toy Story. I re-watched this recently, and although the Toy Story franchise – alongside the Pixar slate in general – have utilized and created technologies to evolve as a film company and make consistently great films over the years, I do believe that what Pixar made possible in 1995 with this film was unprecedented, and if Pixar didn't make Toy Story, maybe animation may never have progressed the way it has – it laid a path for not just Pixar, but all animators, to try and find out what can be possible.
So, there you have it. Joe Blogs Film's top Pixar films. What films would you put in your top Pixar list? And what ones have you already watched on Disney Plus?