So far, I've posted my thoughts on 9 of my top 10 films, and before I reveal my all-time favourite, here's a few films that I absolutely love, but just didn't have room for in my top 10.
Love Actually (2003) – Yes, I will unashamedly admit that I love Love Actually. So much so that I saw it at Theatre Royal with a live orchestra, and my girlfriend recognised my love for Love Actually, and bought me a framed piece of film from the movie; the Hugh Grant dancing scene, obviously.
Trainspotting (1996) – Most Scots have a penchant for this iconic 90's film, and I'm no exception. I'm a fan of everything Irvine Welsh, so it's no major surprise that this film gets a mention.
This is Spinal Tap (1984) – If you haven't seen this film, go and watch it. It's creative, inventive and absolutely hilarious. Especially if you're a fan of Rock music.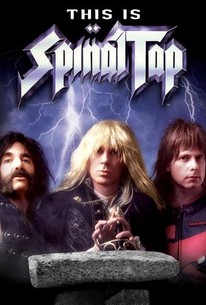 Paddington 2 (2017) – No, I'm not joking. This film is the most positively surprising film I've ever seen – I didn't expect it to be even "good" but it was far beyond that, so much so that is one of the very few films with 100% on Rotten Tomatoes.
Bananas (1971) – I love this film for many reasons, including a great wee appearance from a very young and undiscovered Sylvester Stallone.
City of God (2002) – This film often finds itself in the "Ten Films to see Before you Die" type-list, and for good reason. It's phenomenal.
The Shining (1980) – Stephen King famously doesn't like Kubrick's adaptation of his 1997 best-seller. I have to disagree with King on this one. I rarely prefer the film to the book it was adapted from, but The Shining is an exception.
Adaptation (2002) – If a screenwriter is struggling to write, this is the film for them to watch. From Charlie Kaufman, the writer of Being John Malkovich and Eternal Sunshine of the Spotless Mind, comes a screenplay about the process of screenwriting, with some wild twists and a genuinely great performance from the hot-and-cold Nicolas Cage, for which he bagged an Oscar nomination for Best Actor.
Shaun of the Dead (2004) – I haven't seen anything from Edgar Wright that I have disliked, but I love this one the most. Sean of the Dead does horror-comedy better than any other film, and it's simply iconic for British 90's kids.
Parasite (2019) – The newest addition in the list, Parasite is just unbelievable. If you haven't seen it, see it, and if you have, you'll understand why Bong Joon-ho's masterpiece swept up at the 2019 Academy Awards, becoming the first foreign language film to win Best Picture.

Stay tuned for my next post, where I reveal my favourite film of all-time.